Led by qualified and trained Wellness, Resident Service and Activity Directors, the Artegan Wellness Program has five components: physical health, brain power, social connections, spirituality and culinary experience. Our approach is holistic; we value the connection of the individual program components. A great way to Celebrate the ART of your life.
Even if you've never exercised, it's not too late to start. Physical activity will help increase your energy, be steadier on your feet and best of all will extend your life.
PHYSICAL HEALTH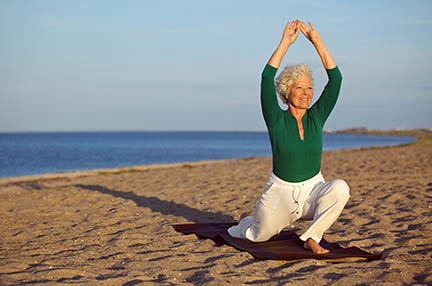 Here's a sample of how we're getting and staying in shape:
Walking club
Balance and strength programs
Yoga and Tai Chi
Dancing
Blood pressure, Audiology, and Health monitoring clinics
SOCIAL CONNECTIONS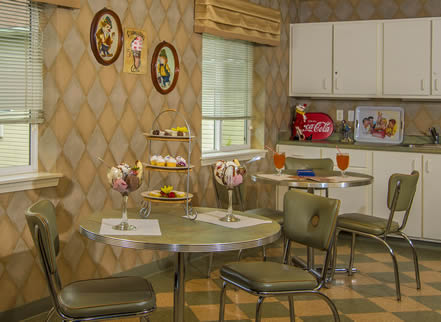 Socialization and support help us prevent isolation, build self-esteem and contribute to our ability to continue to grow as people. We design our events and activities to be stimulating, engaging and just plain fun. Enjoying the companionship is another way we're Celebrating the ART of Life.
Here's a sample of our social activity:
Volunteer opportunities
Cooking clubs
Outings to: theatrical performances, restaurants, civic clubs, sporting events,
Holiday celebrations and Happy Hours
Scenic Drives
Gardening events
SPIRITUAL WELL BEING
What nurtures our sense of wholeness and spiritual wellness? Parkview Senior Living programs are designed with respect for each person's individuality as she defines it. We believe it's important for each of us to have the opportunity for inner growth. Quiet reflection is another way we're Celebrating the ART of Life.
Here's a sample of what you'll find:
Church services and Bible Study
Chair Yoga
Discussion groups
BRAIN POWER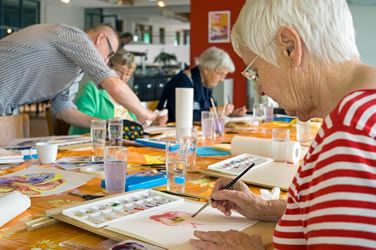 The brain wants to learn. At Parkview Senior Living we've added lifelong learning and social connections to physical activity as important components of our Wellness Program. You'll have many opportunities to learn new information, try new tasks and participate in simulating events that are enjoyable AND will increase your Brain Power.
Here's a sample of what we're learning:
Computers
Painting
Estate planning
Stress management
History
Book clubs
Plays Literature
CULINARY
We're learning more about the relationship between food, diseases and overall health. At Parkview Senior Living we've designed our dining experience to be delicious, convenient and pleasurable. At any time of day and whatever you choose you can count on our professional staff to combine nutrition and freshness with quality and creativity in a relaxed atmosphere. Call or visit us to learn about our Culinary program. Tell us what and how you'd like to eat!
Call us today. We'd like to meet you and hear your story.
Phone – 509-640-3441